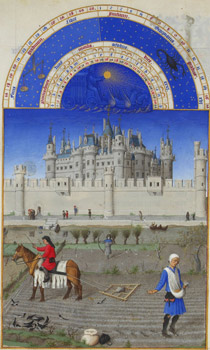 The Louvre...
Inevitably, you know. Perhaps you've even visited it before.
But did you know that before it was a museum, it was a fortified castle, built to defend Paris, one of the major elements of a wall that surrounded the city at the end of the 12th century.
Do you also know about the rich collections of art objects dating from the Middle Ages, which tell us about the royal pomp but also the religiosity of men and women of the Merovingian, Carolingian and Capetian periods.
So far from the Mona Lisa, the Venus de Milo and the Victory of Samothrace, follow me on a visit to the medieval Louvre, both in the moat of the original fortress and through objects as emblematic as the sceptre of Charles V or the sword of Charlemagne, Joyeuse, which were used for the coronations of the kings of France.