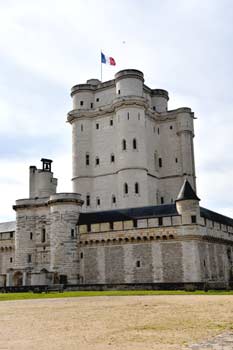 Built by Charles V to protect the capital but also to guarantee the kings against its uprisings, the castle of Vincennes astonishes: medieval fortress? Renaissance?
And why does this Sainte Chapelle look so much like the one in Paris?
It is a witness of the royal power of France until Louis XIV left for Versailles, of which it is a draft, a prototype. But it was also a prison, where Fouquet, Mirabeau and the Marquis de Sade were locked up, a barracks, an arsenal, and its old stones saw many dramas unfold.
The visit includes only the courtyard, the dungeon and the Sainte Chapelle. The other buildings now house the Historical Archives Center, one of the three centers of the Historical Service of Defense, and are therefore not open to the public.